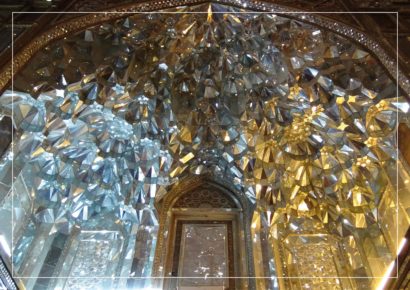 Facets of Iran
A group exhibition by Mike Marlowe, Jon John and Paul King
27th of may to June the 2nd, 2016
at SomoS art house, Kottbusser Damm 95, 10967 Berlin
The rose and the thorn, and sorrow and gladness are linked together. – Saadi Shirazi
Can we meet others as people and not projections of our romantic notions or our worst nightmares?
This exhibition reflects the experiences of 3 people with distinct impressions of a shared place and time.
Utililizing our combined tools of photography, filmmaking, anthropology, and material art, our work represents glimpses into the richness and diversity of Iranian people and their environment.
We have stepped away from the dehumanizing geopolitical headlines to show a Western audience more nuanced and intimate perspectives of the Iranian people.
We remain committed to respecting cultural differences as well as bridging connections to our shared humanity.We would like to express deep gratitude towards the people of Iran for their unrivaled warmth, hospitality, patience, and generosity.
---
Inside Iran
by Mike Marlowe
The images in this photo exhibition take a look inside one of the most misunderstood countries in the world. There is no attempt to include cliché or to fight stereotypes, or even to create pretty pictures. The views are those that can be found by any visitor who is curious about the people and places of Iran. The exclusion of the classic tourist sites of Persia is deliberate. The intent is to bring to the viewer, as objectively as possible, the every days scenes that anyone would encounter during their own commute to work, or weekend break out of the city.
I have used a subtle blend of colour coupled with my standard practice of presenting a series of photographs that individually have layers of information in them and collectively show insights but can also raise questions. This allows the viewer to place their own stereotypes and impressions over the series and either reinforce their views or be opened to new perspectives.
---
Hearts in Sorrow
A Story of Ashura in Iran by Jon John and Paul King
The documentary short Hearts in Sorrow explores the religious ceremonies of 2015, surrounding the auspicious 10 th day of the Islamic month of Muharram, known as ASHURA.
It steps away from the geopolitical arguments to gain a greater understanding of the Iranian people and the Shia sect of Islam.
Iran is considered to be the most stable and powerful nation with a Shia sect majority. Some within Iran consider their country's greatest role to be the protector of the faith.
Hearts in Sorrow was filmed in the cities of Shiraz, Eqlid, Yazd, and Kashan, as well as the mountain village of Kahkaran. This film follows the extravagant theatrical performances and street processions in the larger cities as well as the intimate gatherings in the smaller villages. Through invoking sorrow, the rituals of Ashura emotionally bind today's adherents to each other and to a most profound suffering that occurred more than 1300 years ago.
---
Statement from Paul King
Curiosity and passion propel my explorations. My research investigates alteration and sovereignty of the body through the lens of socio-cultural anthropology. Why and how do we alter our social bodies?
I have authored articles and lectured at colleges and conferences on topics including: modalities of communicating with the body; cross-cultural contrast and comparison of flesh hook-suspending communities; and explored cross-cultural grief practices of modifying the body and their effects on the psyche.
In response to the 2004 Indian Ocean tsunami, I wrote, directed, and produced my first documentary, Rituals of Life: the Phuket Vegetarian Festival. 100% of proceeds went to non-profits.
In 2014, I co-produced and directed, a documentary short, Ladies and Gentlemen: Phatima Rude! This gritty documentary followed San Francisco underground performance artist Phatima's struggles and triumphs with illness, poverty, addiction, body alteration, and gender identity while living in their van. The documentary showed in 13 festivals and received 2 awards.
In 2014, I graduated UC Berkeley with a B.A. in Anthropology. I received highest honors for my thesis: Investigation of Female Genital Alteration Within US Non-immigrant Communities.
Currently I am co-directing and co-producing a series of documentaries on ceremonies and rituals that induce altered states of consciousness, from locations including Europe, East Asia, Sri Lanka, India, Mexico, and Iran.
Manifesto, by Jon John
I believe that the action of love remains one of the few accessible ecstatic rituals in our disposable society.
My ritual forms are not static. My invocations of love are not static. The rituals and aesthetics of my childhood experiences continue to transform through research and personal connection.
My ritual is communal alchemy. I don't perform for audiences but rather engaged witnesses that become co-creators. My lovers.
From my veins flow Basque, Argentinian and « Gypo ». Gypo is a derogatory term I own for Gitano, which is the Spanish- Roma ethnicity.
The complexity of my ethnicities gave dimensionality to my religious upbringing. We are a catholic family that practices magic. My people gave me the gifts of healing bodies and conjuring spirits.
My queerness is not in a typical narrative of exclusion, but rather a celebration of my otherness.
It is not a longing of something missing, but a quest with an open heart.
Through altered state of consciousness I transcend my spoken vocabulary, to share my hidden secrets of love, life and loss.
I utilise video, photography, installation and most notably performance.
Flesh, skin and blood are my palette to take you on a journey from tenderness to brutality via beauty and decay.
In addition to my solo work I have collaborated with artists such as Ron Athey, Joey Arias, Marilyn Manson, Nick Knight, Paul King, Rancinan, Kiril Bikov, Juano Diaz, David Harrow and others.
I live between Berlin, and my homeland, Basque country
About Mike Marlowe
I am a British photographer originally from London.
My travel and editorial work has taken me to more than 75 countries around the world shooting candid and documentary style images for press, advertising and commercial clients.
I work in a close and intimate manner tending to integrate in to countries or regions for long periods of time and often returning multiple times. My subject matter is always what can be found during the journey either searching for a particular image to fit a requirement or by developing a theme and then allowing the images to find the camera.
---
PROGRAM
Friday, 27th may 2016
6pm to 7.30pm: Film première and Artists talk
7.30pm to 10pm: Opening Night.
Saturday 28th May 2016
5pm: Lecture by Paul king, in conversation with Jon John
Transcendence
An overview of varied practices from prehistoric to present of human's pursuit of the super mundane through physical alteration of the body. This lecture explores ritual use of amputating, dental and cranial modifying, bloodletting, tattooing, piercing, cicatrizing, suspending and flagellating from around the world and throughout time.
Thursday 2nd of June 2016
5pm: Lecture by Paul King, in conversation with Jon John
The Grieving Body
Does Body Modification Injure or Heal the Psyche?
In mainstream Western culture, grief processes that include physical alteration of the body are often categorized as pathological and considered "self-harm." However, throughout recorded history many ethnic groups have sanctioned either solo or communal acts of piercing, tattooing, cutting, burning, striking, amputating, or tooth ablating as part of their mourning rituals.This lecture entails a cross-cultural contrast and comparison of intentional physical responses to grief both within and outside culturally organized and permitted methods. We will explore the social implications, the possible harms and benefits, of sanctioning versus not sanctioning physically manifested grief practices.
7pm: closing of the exhibition.