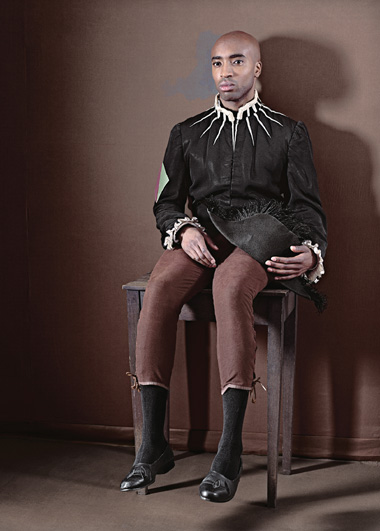 "Rise and Fall" is a collection of portraits that explore contemporary issues of race, gender and migration by analyzing the historical and cultural fluxes that have shaped modern societies (trade, colonization and conflict). Hodgson uses allegory and theatrical tableaux vivants to pose questions and provoke new dialogues. Using actors, sets and props he creates multi-layered images that are the starting point for several possible narratives.
Hodgson finds inspiration from many sources; Old Masters, newspaper cuttings, literature and popular culture. Each photograph is painstakingly composed and choreographed; he utilizes his own skills as a painter, sculptor and set builder to subtly subvert what on first viewing seems familiar imagery. Hodgson uses modern digital techniques and bespoke printing methods to finely tune his images, collaborating with a master digital printmaker to create truly sumptuous pictures.
Paul Hodgson studied at the Royal College of Art in London and the University of Newcastle Upon Tyne. He has taken part in exhibitions around the world, his photographs are widely published.
Paul Hodgson is represented by Marlborough Fine Art (London) Ltd.